The tastiest shop in Taupō
Our fudge is pure deliciousness handcrafted in Taupō, New Zealand. Shop your favourite flavours online, plus many more in store.
Gluten free

Most of our delicious fudge is gluten free, but some flavours have biscuits and other tasty delights added. If you have any allergies or dietary requirements, we'll be happy to help you find the ones that suit you best.

Handcrafted with love

We make all our fudge onsite with the freshest ingredients.

Go To Facebook Page

Fudge flavours galore

We take our fudge seriously, but we also like to have a little fun with it: Our fudgetarians love thinking up new and exciting flavours to bring to your bellies – we offer over 50 delicious flavours and more coming. Keep your eye out for new flavours weekly!

Shop Online
How it all began
It all started when two couples, whose jobs in tourism were affected by COVID, thought 'Fudge It', let's start the tastiest shop in Taupo: a fudge shop. In September 2020, Fudge It was officially opened in the heart of Taupo's town centre, inside YOU Travel. The business was sold in winter 2023 and the new owners now proudly serve their fudge from Suga Mummas Dessert bar at The Landing. Come on in and let our passionate fudgetarians help you find your perfect fudge.
Holidays and Special Occasions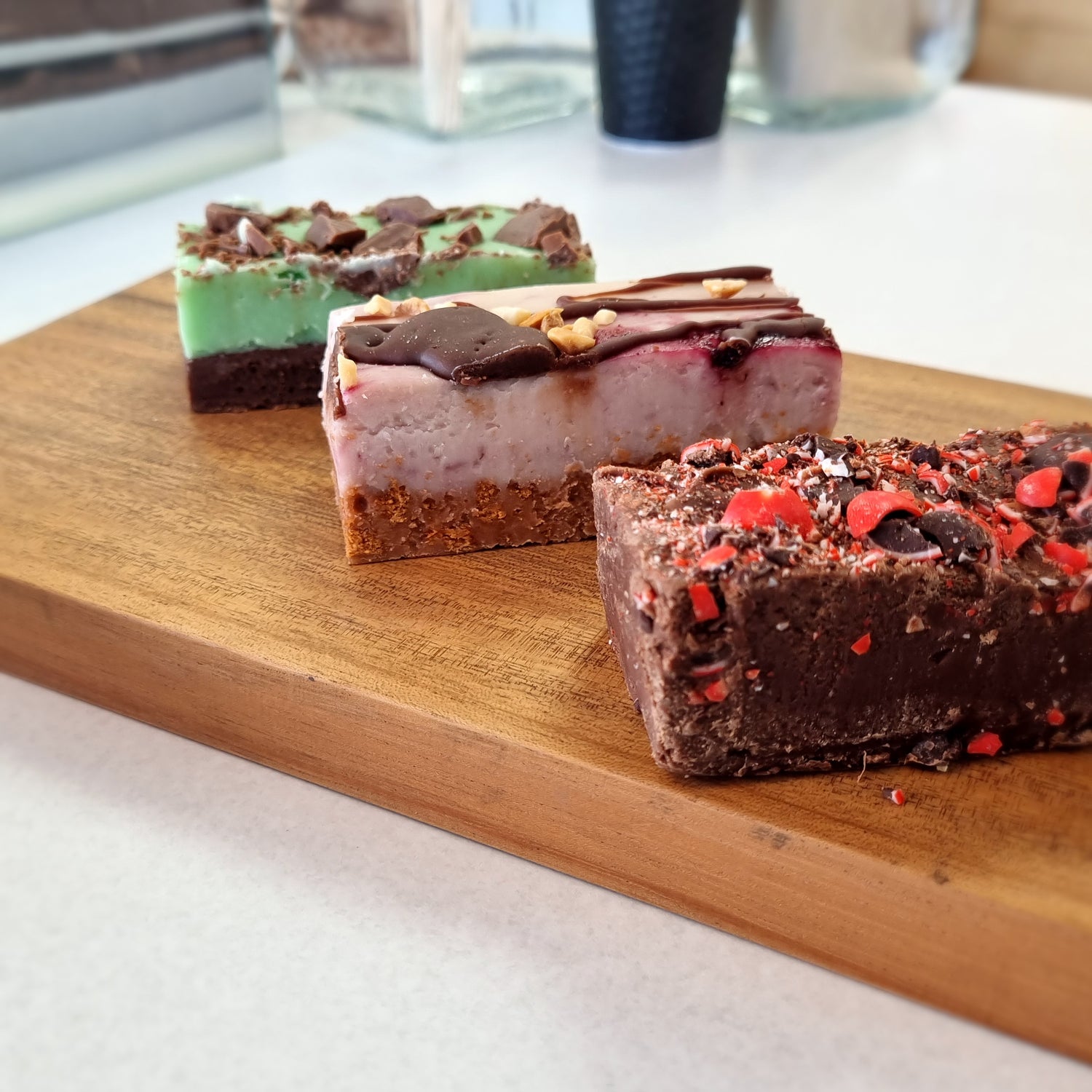 "Amazing fudges made in front of my eyes"
The price of deliciousness
| | | |
| --- | --- | --- |
| 1 piece | Approximately 100g of deliciousness | $6.50 |
| 2 pieces | Because one is never enough | $13.00 |
| 3 pieces | "Please, Sir, can I have some more?" | $19.50 |
| 4th piece | Why three when you can have the 4th for free? | FREE |
| 5 pieces | I promise, it's not for me, I have a big family | $26.00 |
| 6 pieces | Bring it on! | $32.50 |
| 7 pieces | We can do this... | $39.00 |
| 8th piece | Oh, FUDGE IT! | FREE |
Please note, our fudge is made on site and may contain traces of nuts and gluten. The 'Buy 3 Get 1 Free' discount is only available for individual fudge pieces of 100g.